Select your golf destination, choose and customise your golf bag
Travel STRESS-free and forget the tiredness of transporting your golf bag!

pick up your golf bag at the airport or in your residence location
Play golf and discover the joy of testing new club models in the field
Drop off your golf bag at the airport or in your residence location
Testimonials
" every thing was ok. I'll come again. "
Koch Alfred
" Good choice of clubs & icon intent to get with hire car. "
Michael K. - Beighton - UK
" It was very perfect... It was really perfect! Please, open new destinations, services (not only airports but hotels too !) "
Laurent G - Steinfort LUXEMBOURG
" Superb service and one that I will recommend to my friends. "
Michael H. - Yarm on Tees UK
MyCaddyMaster Events
Trophée Air France Flying Blue Golf 2017
Parcours de Albatros du Golf National France
Le 17 juin 2017, les équipes Air France et Flying Blue Golf ont organisé un événement privatif exclusivement dédié aux membres Flying Blue Elite+ passionnés de Golf. Il s'agit du Trophée Air France Flying Blue Golf (2017 : 2ème édition) qui a eu lieu sur le parcours de l'Albatros du Golf National. C'est l'occasion pour les membres Flying Blue de jouer sur le parcours de la Ryder Cup 2018, à quelques jours seulement de l'Open de France. Après avoir reçu une invitation, les membres ont le choix de participer au tournoi en s'inscrivant via un formulaire sur le site événementiel dédié. Le jour de l'événement, les équipes Promogolf, Air France et Flying Blue les ont accueilli dès le matin et les ont accompagné sur le parcours. 22 équipes de 3 sont constituées. A la fin du parcours, les membres ont bénéficié d'un cocktail-déjeuner ainsi qu'une cérémonie de remise de prix.
Swing - The OITAVOS Golf Club Resort
Golf de Fourqueux France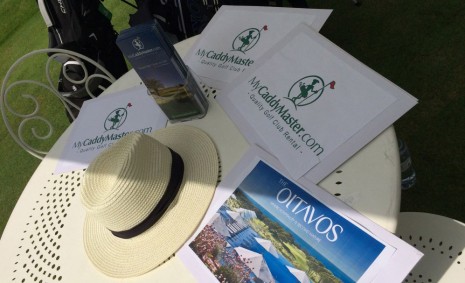 Very well organized competition by SWING on the Fourqueux gc.
Thanks to THE OITAVOS for their support !